Step 2
Downloading Joomla
You can download Joomla from https://www.joomla.org/download.html .We have tested the POSforWebshop component on Joomla 2.5 and 3.X.
Preparing the Xampp database
Please make sure you still have both the Apache and MySQL services running in Xampp.
We will use both services to set up the database and Joomla.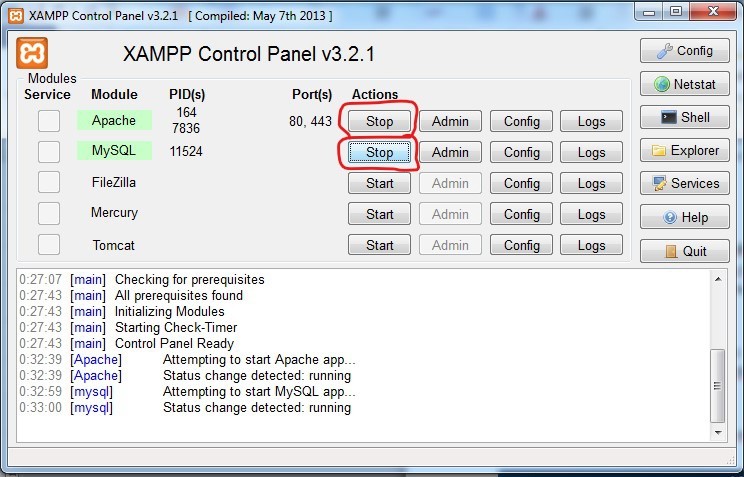 In order to run the POS on your local computer you need to set up a database in your local server.
To set up and configure this new database go to the phpmyadmin in Xampp, localhost/phpmyadmin
Here you will encounter a screen like the one below. click on databases to make a new database.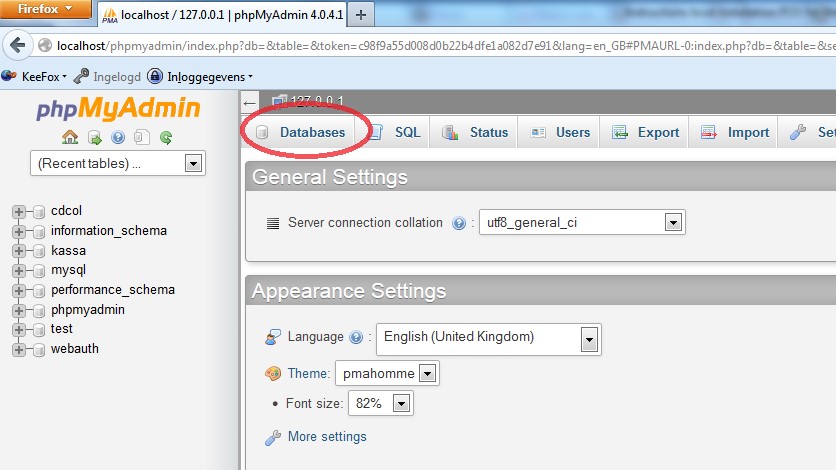 Fill in a name for your database, i have called mine posforwebshops as an example. i recommend naming your database after your site or something related, so that it's labeled correctly.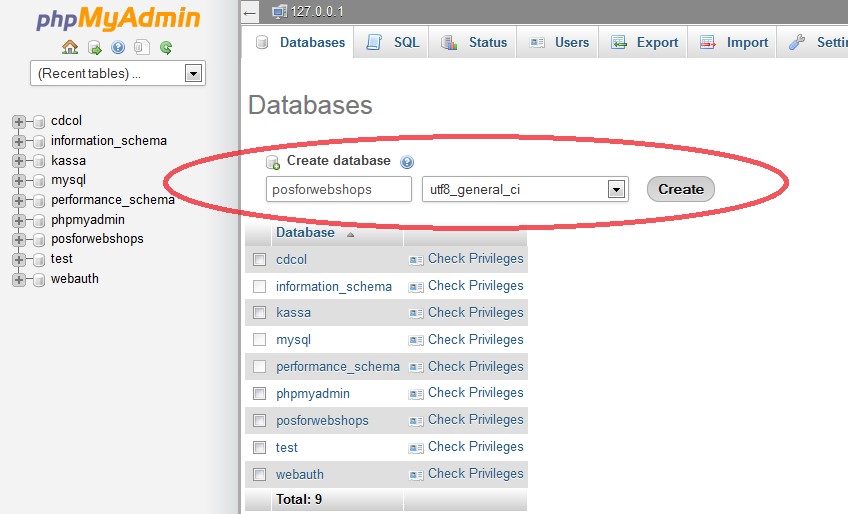 Preparing Joomla installation:
Now we are ready to install Joomla, You can download Joomla from www.joomla.org/download.html
Choose Joomla version 2.5.x or 3.X and download it.

Navigate and find the htdocs folder inside Xampp (in my case the path is C:/xampp/htdocs/ ) and create a new folder in htdocs. I created the folder "posforwebshops" in this example.
In this new folder you can extract the Joomla zip file.
Installing Joomla
Go in your web browser to localhost/posforwebshops/ . You will see this screen: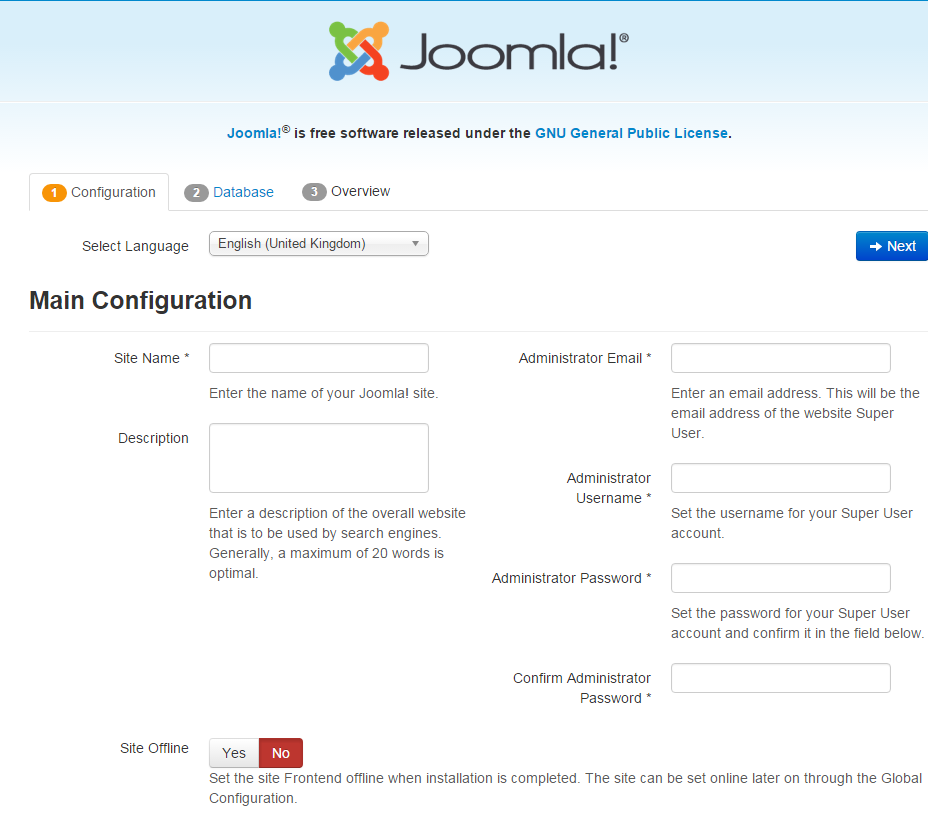 Choose your language, sitename, e-mail of the administrator, username and password, description is optional.

After this is done click on 'Next', on the following screen we fill in the database settings:

Database type: MySQLi (most common)
name host: localhost
Username: root
Password: (leave empty)
Database name: posforwebshops (see "preparing the xampp database" in this document)
Prefix: (is random)

And click on "Next". Then you will see the Finalisation, we don't need them so click "Install".
After this Joomla will be succesfully installed, click on the 'Remove installation folder' button.
Then you can click on the 'Administartor button to got to the administrator area.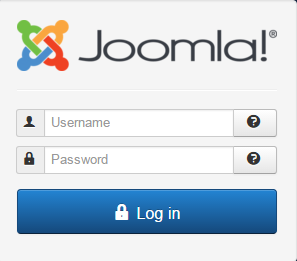 Fill in the username and password that is just created in Main configuration during the Joomla installation.
Now we can install the POSforWebshops component.