Menu - Products
If you connected a webshop you will see all of the products from the webshop in the product list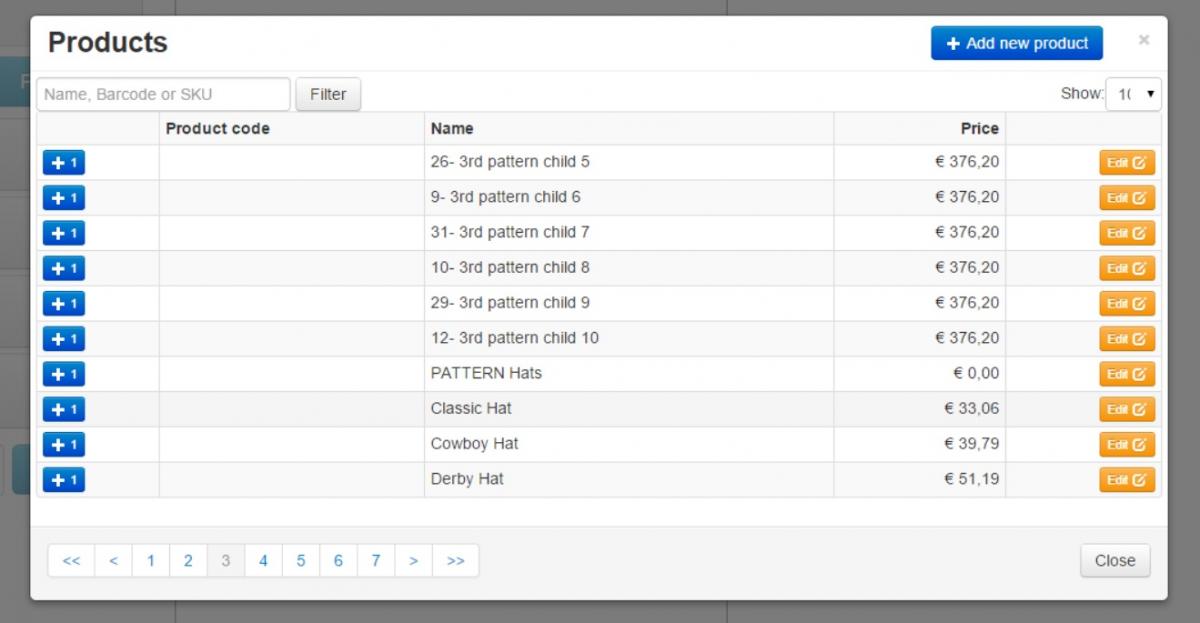 If you would like to add a product to the POS you can click on "Add new Product"
This product will be only shown in the POS, not in the webshop.
After adding the new product it will be possible to make a shortcut button for the product.
See chapter "POS Shortcut Buttons"